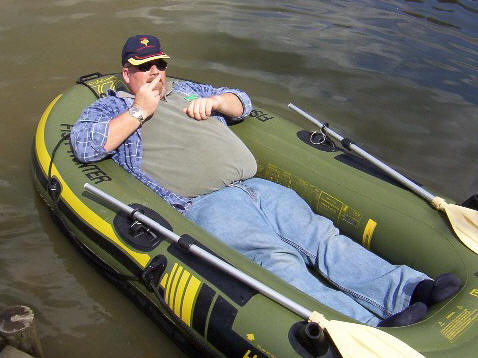 G'day Martin

Well spring has arrived and what a beautiful day it was, the sun was shinning, the wind was blowing at about 5 to 10 knots, the birds were singing and there was a good crowd at the Lake.

And some great boats;

I had a feeling that it wouldn't take Martin (yes another one) long to get his hands on a HydroFoam, it went like the clappers on the water and in the air, gee its hard to get a good photo in the air it's too quick but I am proud to say that I was able to get a couple that weren't that bad. Still needs a bit of fine tuning but I'm sure that Martin (the other one Not you) can work it out. ( This what the HydroFoam can actually do!!! - http://media.putfile.com/HydroFoam - Mayhem )


The Missouri had one of its rare outings onto the pond and some of the pictures came out really good (I like the second pic), some great detail on this one and it performs well Darren had her out around the island a couple of times without any trouble, its amazing the detail that you can get even in a small scale.


The Cumbrae is a gas fired steamer and as usual for Alan has the details that I can always expect from him, he never leaves anything out and as always the performance is spot on.

So who is The Lazy B______ person!? I found this position very comfortable and was quite upset when I had to get out, just the thing after a good lunch, nothing like a good lay down.

Cheers, Steve