Hi Martin,
Here is the next instalment in the building saga. This first picture is for all the doubters out there, see it does fit in my Astra Estate!! Well with about 1inch to spare.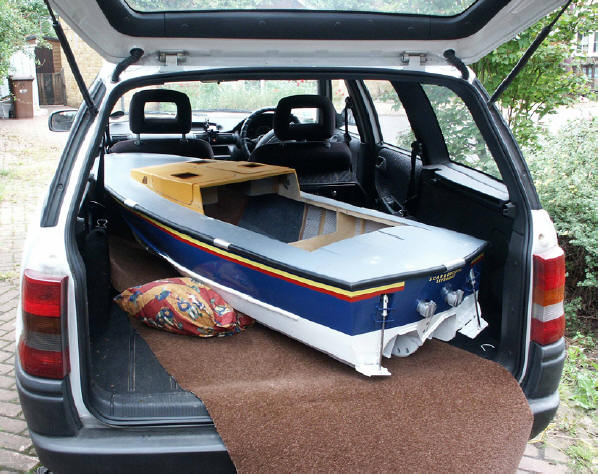 These next two pictures show the current state of the superstructure and toe board fittings on the deck for the railings ( the spear like objects on the forward superstructure). Please excuse the messy state of the workshop.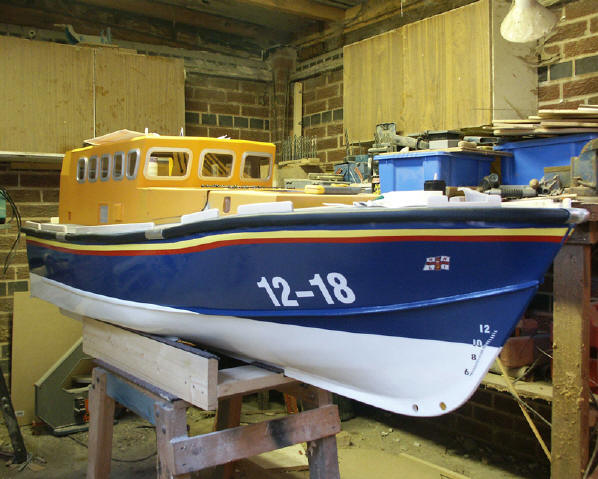 This last picture is a shot of the stern now that the lettering has been finished and the exhausts (dummy) fitted.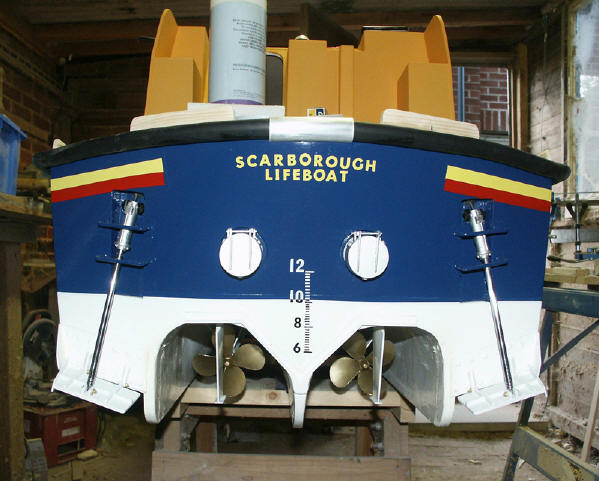 More pictures to come as the build progresses. I am hoping to have the exterior of the boat finished for the end of July so that I can take the model to the Scarborough Lifeboat Open Day at the end of the month. The R/C system has been fitted and tested so that the throttles and rudders are mixed as needed and the throttles are synchronised with the trim tabs (tabs go down as throttle opens, tabs go up as throttles close). This last function is not fitted on the full size Mersey, the trim tabs have to be deployed manually with two switches by the coxswain separately from the throttle function.

Regards, Mike Pendlebury (gribeauval)