Hi Martin,
I have finally managed to work out the geometry of the radar tower and its supports!! This has now been fitted and folds down as per the original boat along with the main section of the spray screen.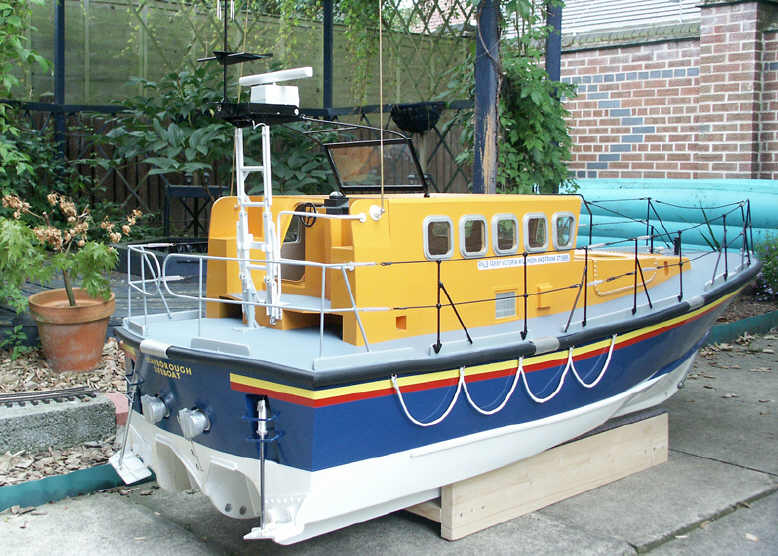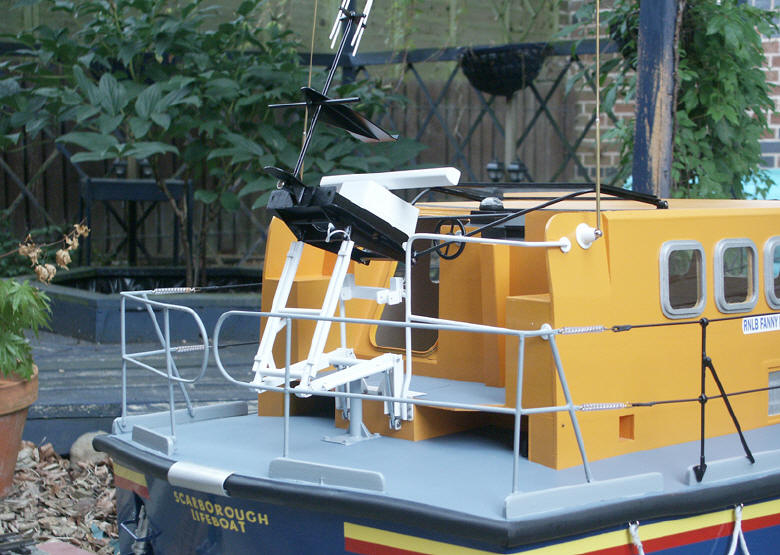 The radar scanner is a modified servo running on 1.5 volts to give a scale speed of rotation. The main starboard radio aerial on the superstructure is wired to the radio receiver to give excellent radio range/reception.

This last picture shows the first of the crew (Action Man) as modified by my wife to represent the current RNLI lifeboat Crew in their all weather gear.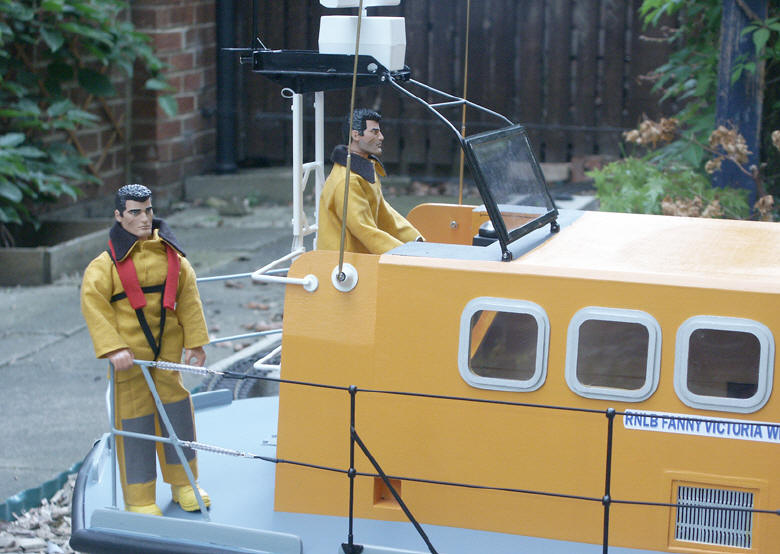 The next stage of the build will be all the smaller deck fittings and all the lights.

regards for now Mike Pendlebury (gribeauval)