Hi Martin,
I have taken a break from building all the detail fittings on the Mersey and I have commenced heavy engineering work on the launch trailer! It's great to use a big hammer and an arc welder instead a scalpel and needle files for a change. The following pictures show the main spine of the trailer with the rollers fitted. The crewman is 12" tall to show the scale.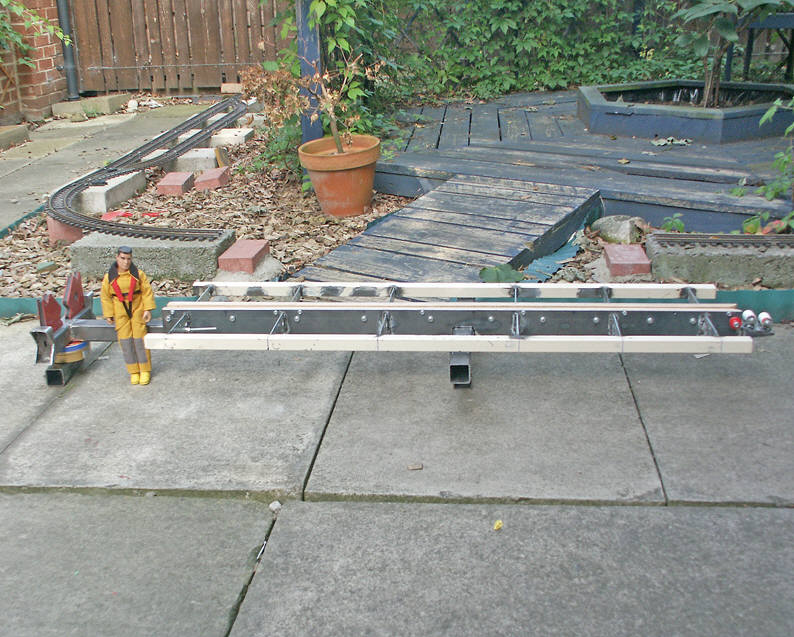 The main spine is made from 40mm square section and the tilt section from 20x20x3 mm angle iron with 3mm plate side cheeks and outriggers plus 25mm square outer keel supports.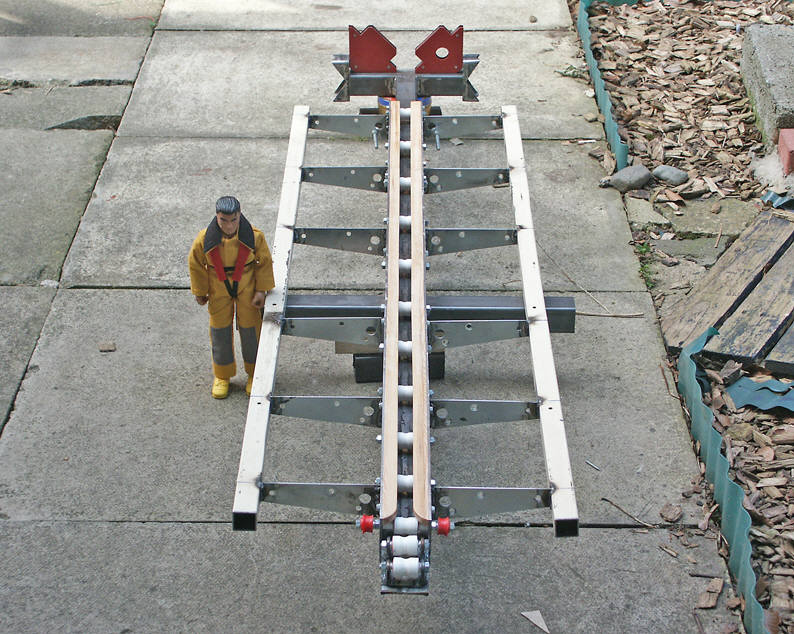 The rollers are modified sliding door nylon bearings bolted into place in the side cheeks, the red pulleys are part of the rope launching system used by the Mersey class to assist the boat off the trailer.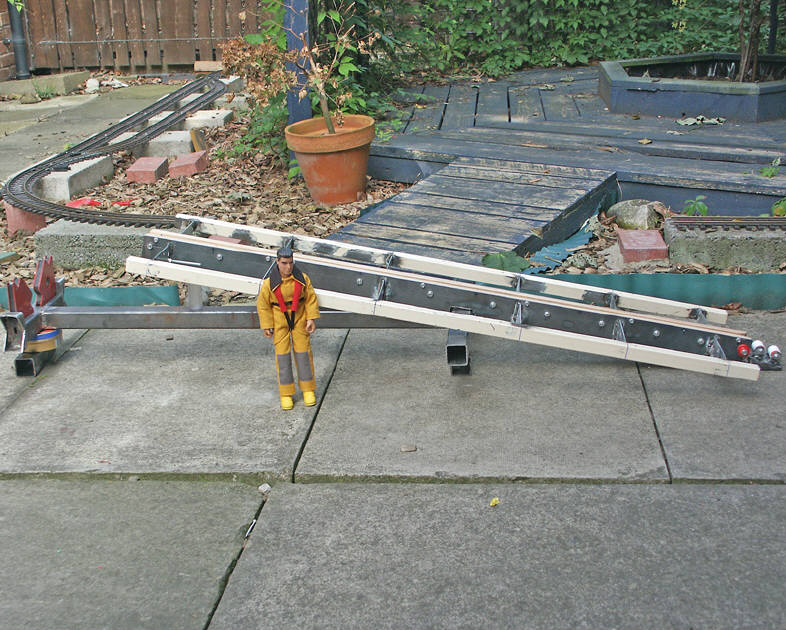 I am now cutting out the 4mm steel side plates for the caterpillar track units and will send photos as usual .
Regards,
Mike Pendlebury (gribeauval)