Wish list projects....
Playmobile Mobile Crane Barge

Convert this...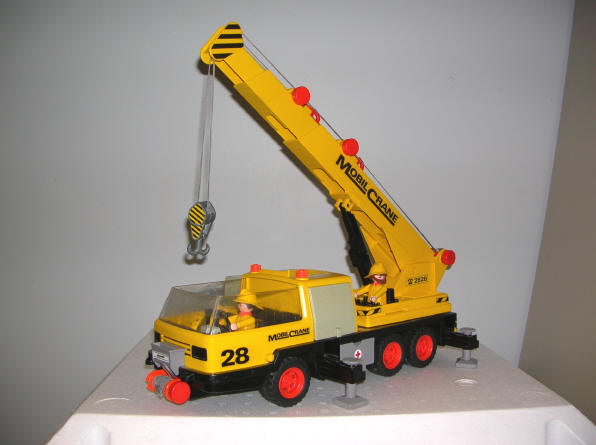 Into one of these.....!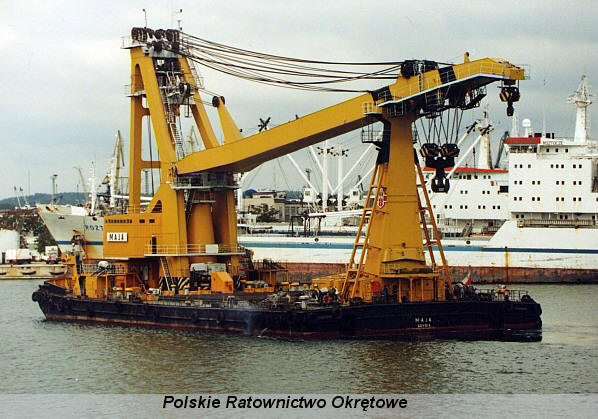 Any idea and advice welcome!
I got my Playmobil Mobile Crane from eBay, they usually cost between £20-£40.
(Part / Model No. 3761 - discontinued circa 2003 ). They can also be found n 2nd hand shops and kids toy boxes when they are watching TV or on their Gameboy!

First job, strip down the crane....


New off eBay...

The crane turntable is released from the base by two tongue catches between the rear wheels.

You have to press the catches in with quite a bit of force!


Once the catches have been released, the whole platform tilts upwards.


The Upper pointer indicates the turntable drive gear.
The lower pointer shows where the release catch engages.


There are two more release catches to remove the turntable platform.
The right hand pointer shows where the turntable drive gear, this just falls out on it own once released!.


Turntable platform released.


Form more catches releases the crane base.


There is another catch at the front of the driving position.


The boom support is a ratchet mechanism (upper pointer) and is lowered by pressing the tab - (lower pointer).


The boom support is released by inserting a screwdriver in in by the support lugs.


The boom itself is released by inserting a screwdriver either side of the jib as shown.


This is what you should have now....


These are the two boom winding / extending mechanisms.

The bit on the left is the boom lock. On the shaft between the two winging knobs is the gear that winds the boom extensions. The lock slides forward into the gear and jams it solid. ( Incidentally, when the boom extensions slide full back, the lock are automatically engaged - clever! ) The winding rack can be seen of the right.

Right, that's that, what next?
1. How to I motorise the winch?
2. How do I motorise the boom lufting ( raise / lower )?
3. How do I motorise the boom extension / retract?
4. How big does the barge need to be?
5. What drive system should I use for the barge?
6. What do I make the barge from?
7. How many channels am I going to need?

The crane as is:
14" inches (360mm) closed - 30" (770mm) extended
1.3Kg - 3lb 4oz Net weight

Links to Crane websites:

http://www.telepresence.strath.ac.uk/jen/lego/demag_crane.htm
http://mysite.wanadoo-members.co.uk/cranesetc/welcome.html
http://3000toys.com/brands/conrad.html
http://www.pkshopping.co.uk/toys/diecast/nzg.php
http://science.howstuffworks.com/hydraulic-crane.htm
Real Crane manufactures:
http://www.liebherr.com/lh/en/
http://www.terex-cranes.com/r_en/
http://www.demag24.com/r_en/
http://www.starlifter-cranes.com/3X-CT.htm
http://www.crane-tech.com/
http://www.palfinger.com/palfinger/2494_EN
http://www.liftinglogic.com/
http://craneoperator.com/