Please email me good links.
Page last updated - Tuesday, 31 December 2019


http://alansboats.co.ukI am an amateur scale model boat builder living in Great Britain. My main interests are Tugs, American Towboats (that push) and Offshore Oil Exploration related vessels.


Alan's Hobby, Model & RC Web Links
Directory to 000's of Radio Control Aircraft, Yachts, Boats, Cars, Plastic and Resin Kitset modelling web sites. Many RC FAQ, Modelling and RC Construction articles,
Model and RC related Manufacturers and Retailers sites.
http://homepages.ihug.co.nz/~atong/


https://www.alansfactoryoutlet.com/53-types-of-boats-and-ships-illustrated-to-scale

You might find the following an interesting site. www.aquanutz.flyer.co.uk
The sister site is www.aeronutz.flyer.co.uk and this is interesting as it lists some very useful electronic details etc.


British Military Powerboat Trust
http://www.bmpt.org.uk/modelling_boats/index.htm


"Here you will find reviews of the various corvette kits, as well as articles on their construction and anything else related to the Flower Class that I can think of!"
http://www.cbrnp.com/RNP/Flower/


Dynamic Dioramas.
Key to all of Joseph Neumeyer's Dynamic Dioramas is his commitment to visual storytelling. Drawing upon a wealth of themepark experience, with firms such as Walt Disney Productions and Universal Studios, Joseph applies his extensive show design and concept development background to compose the dramatic staging of every element of his dioramas. http://www.dynamicdioramas.org/modelindex.html



Engineman's Shop
Nearly fifty aluminium plates comprise the hull, flush-riveted to each other without internal frames. Each plate was annealed by flame heating to allow forming into the shapes required.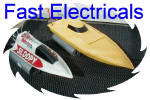 Great electrical info site containing a collection of articles primarily aimed at fast electric boat enthusiasts but anyone with an interest in electrically powered models should find it useful.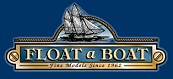 "For the Fastest Electric Model Boats"



http://www.funrcboats.com/Home2.htm
Loads of useful information for the power boat builder.



"This guide shows you the basics and helps you see just how easy it is to get started."



"All of your model making needs from one site."
www.GLUE-IT.COM



Hague Modelboat Club - Netherlands
"Kits-catalogue. Models are listed by manufacturer. Each manufacturer has his own indexed catalogue by model"


Internet links to everything modelling
http://www.onerateads.com/

http://www.holtcraft.com/
Tony Holt's website catering for the model boat building addiction !



The Information Seaway
Seaways' Ships in Scale Magazine
"The Information Seaway" is the home port for Seaways' Ships in Scale magazine, the workshop and research magazine for the ship modeller. "

http://www.john-dowd.co.uk/


I have been producing detailed drawings of Warships of Destroyer Size and below as well as their Weapons for over 30 years. I now have over 260 different warship types and 160 different weapons, all redrawn from original material. John Lambert Plans - http://www.lambert-plans.com/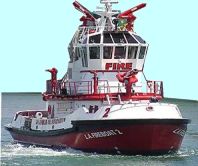 John's RC Boats Have you ever thought about building your own radio-controlled fireboat? ... the newest and most innovative fireboat in the world? ... a fireboat with working monitors? ... a fireboat with the Voit-Schneider Propulsion (VSP) system? The Los Angeles Fireboat 2 ...? www.hrfsbo.com/fireboat



http://www.44mlb.com/
This page is dedicated to model 44ft Motor Lifeboats. Designed by the U.S. Coast Guard and was successfully adopted by many other lifesaving organisations throughout the world, including the RNLI (WaveneyClass).



Dean Naib's - Marine RC
http://www.marinerc.net/
The inspiration for this site!



In the past years we managed to collect a considerable number of boats..!
http://www.mariosrcmodels.com/boats.htm



Pale Ghost's Model boat website - http://homepage.ntlworld.com/pale_ghost/index.htm


Welcome to the Motorboat Museum in Basildon.
Throughout the twentieth century, some of the world's fastest and most revolutionary motorboats were designed and built in Britain. The best of these extraordinary machines are preserved at the Museum.
You can trace the history of these fascinating craft from the early days of steam launches right up to the latest state of the art offshore powerboats.

http://www.motorboatmuseum.org.uk/


Old River Bill Towboats
"I'll Learn You - How To Scratch Build - Stuff", with My Drawings & Photo Examples!
( http://oldriverbillzumwalt.members.ktis.net/ )



"The Model Electronics Company designs electronic projects for the hobbyist who likes to 'do-it-himself' rather than purchase ready made commercially available items. Most projects are small and, usually, offer extra functionality not available on commercial units for a fraction of their cost. "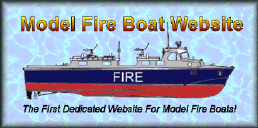 http://www.modelfireboats.co.nr/
Welcome to the model fire boat website! If you know someone who may also be interested in this site, PASS THE MESSAGE!!



www.rktman.com/rlh/index.html
You have arrived at my little area on the web containing my radio controlled scale model boat and ship projects. For over thirty-two years, I have been building model R/C aircraft, cars, boats and plastic kits of all kinds. I even spent many years building model rockets and teaching the hobby of model rocketry to youngsters, hence my nickname of "Rocketman" or RKTMAN.


http://www.modelpowerboat.com/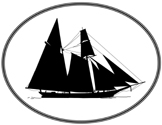 www.modelshipbuilder.com

www.modelshipworld.com

The Mother of All Maritime Links!

http://www.boat-links.com/boatlink.html


I currently have a few projects active a Dumas Christ Craft Mahogany Runabout and a Wyeforce Tug, I will send you some photos of the Wyeforce build in the near future. (and a million boat pictures too! - Mayhem) http://www.mymodelboats.net/




"I put this site together to help expand the Fast Electric Boating Hobby in the New England Area, USA. Some people still believe that battery operated boats still travel at 5-10mph. This is far from the truth...."
http://www.offshoreelectrics.com/


http://www.omra.co.uk/home/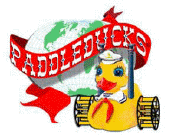 Paddleducks was setup to help with the unique problems encountered when building a model of a paddlewheel driven ship. We are a group of people with one thing in common, a PASSION for paddlers! our aim is to provide modellers with one of the most comprehensive sources of imformation and research material on every type of paddle driven vessel - Sternwheel or sidewheel, and boats from all corners of the globe.
VOSPER THORNYCROFT K.D. PERKASA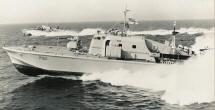 www.perkasa.co.uk
Web site dedicated to this Fast Patrol Boat


Phil the model maker http://philsworkbench.blogspot.com/search/label/model%20boat


My web site is all about my RC models that I am building,I have built many over the years large and small.my new project is the Severn lifeboat from Speedline Models.
http://www.philsrcmodels.co.uk/

Also have a look at...
http://www.torbaylifeboat.org.uk/model.htm


I started building my own model boats, for want of solid epoxy boats in Europe. I have developed my own hulls and hardware (for example engine mounts and struts), and, after a lot of testing and experimenting with boats and hardware, my boats are reliable and fast.
http://www.ppbracing.com/


www.ronsboats.co.uk


Here is an "Important" Web Site for the Serious RC Boating Competitor!
Look under "past tech papers".


A guide to learning to how to fly and how to select your 1st rc plane,helicopter,
jet,car,truck and boat.A genearl rc site,good for reviews,how to.
http://www.rcplaneguide.com/



http://www.rcsailboatguide.com/
Information and News for all RC Sailboat and Model Sailing Beginners and Enthusiasts. Visit for a beginners guide, (free) model sailboat plans & how-tos and product reviews.


"The World's Premier Supplier of the Finest in Radio Control Models "

http://www.towerhobbies.com/rcwboat.html


Welcome to my Web site! RIGGERS 24
I hope to show you the world of scale model boats.
http://www.creativemodelboats.pwp.blueyonder.co.uk/



My name is Wolfgang Bartzsch, I am 50 something years young and retired from the merchant navy. Model boats have always be a favourite for me starting as a child with plastic models like Lindberg and Aurora. Dean's Marine are ace kits.



Scalemodel.net
"International List of Scale Model Related Web Sites."




The Severn Class Model Lifeboat
Built by Robert Smith
http://www.freewebs.com/lifeboatmodels/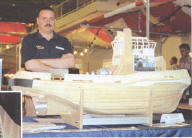 ~



Full size stuff but loads of interesting info on real boat engines, props, drives systems.
Look for the surface prop page!"
http://www.simplicity-marine.com/surfprop.htm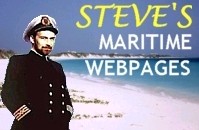 Some GREAT photos!!! - Mayhem
Maritime Home Page of Steve Harris. Within this site I have put together some pictures and facts about the commercial maritime world, within which I have worked for nearly 30 years.
http://www.geocities.com/uksteve.geo/mbang.html



The Surface Warship Association was formed in 1994 by a group of like minded modellers with the idea of promoting the hobby of scale model warships.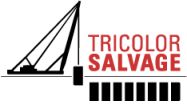 This site is a source of information about the development, background and progress of the remarkable wreck removal of the TRICOLOR, one of the biggest wrecks ever to be removed.
www.tricolorsalvage.com


Dedicated to tugs and workboats. Martin Carr



http://www.tugboats.de/
In English and German!



Tug boats at play...!
www.Boatnerd.com
http://www.boatnerd.com/pictures/special/sootugrace03/

"TUG & TOW"
Grahame Hewitt site.
"This site has many pictures of Tugs, Model Boats, Supply Ships etc. Most of these Pictures are from the Ports in East Coast."


"TUGSPOTTERS"
The Internet site special made BY and FOR enthusiastic tug lovers.
http://www.tugspotters.com/



http://wmunderway.8m.com/home/home.htm
All "grey funnels" and mainly American but other nations too. I`m on page 6 in the Gallery (says he modestly), have a look at page 13 if you like that kind of thing !


Zeeuwse Modelbouw Vereniging Zuid-ZuidWest
In Dutch but lots to see.
http://www.zuidzuidwest.com/