Matt Webster's
- BIG Canal Boats!
Hi all,
I'm a modeller of 18 years but only rich enough to do it properly for the last four years I have built several Vessels starting with a Balsa Cruise Boat then a Swamp Buggy, now I have settled building Craft from the British Waterways."
For Sale
Matthews Narrowboats
Palns & CD for 71inch Narrow boat,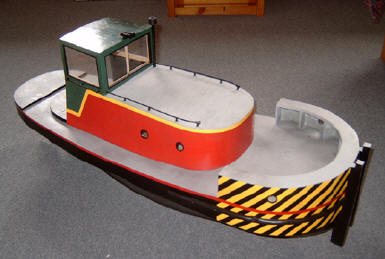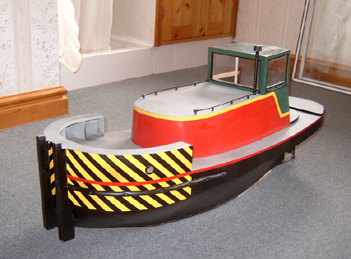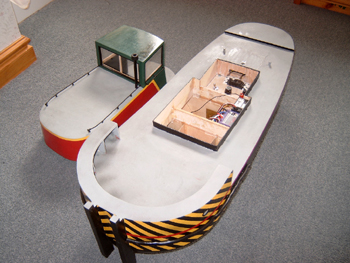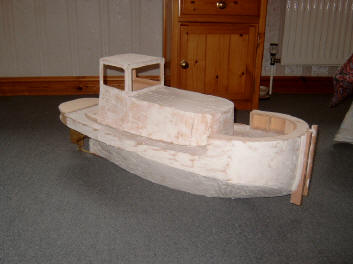 Matthews Narrowboats

Plans for 12th Scale 71inch Narrowboat and 8th Scale Bantum Tug

These are available to purchase for £12.00 each inclusive of P&P Being only an amateur plan printer they are printed on A4 sheets which is not too bad to work with with crosshairs in the corners for alignment

E-Mail Matthew.Webster130@virgin.net


UPDATE - 1

Hi its been a while but I have finally begun to complete my Bantum tug. I took a break as it has been RC Truck time. I purchased a TXT-1 and have had loads of fun with it. Now the Weathers closing in, 'like its been any good at all this year' I am continuing with my model.

I left the model with the hull almost completely covered bar one side. I have now done the other side and installed most of the wiring. filler has been put everywhere. so I can produce a good finish.
I will keep you posted as I do more.
UPDATE - 2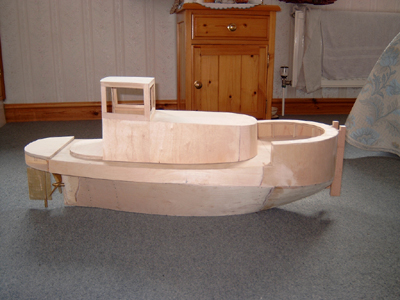 I have had quite a good fortnight on the boat. and this is the current status. The bow is looking quite hefty and it is strong enough to sit on....as I found out whilst carving out the bow with a small plane and chisel !!! I have only made a few modifications on the original design. Putting an extra bulkhead in the bow and an intermediate support in the cabin to give a good overall strength whilst the model is in its skeletal form. 'I've impressed myself with the way the model is turning out so far!'.

I will keep you informed.

Regards
Matthew
I Have drawn the 2D plans and have printed them out this image shows the size of the project. 1/8th scale as apposed to 1/12th. This is to get all the electrics, mainly the motor and Lead Acid battery, in the hull which is an awkward shape. I also wanted the tug to have a greater presence in the water I will probably stretch to a diesel sound unit.

This has given:
Hull beam of 300mm/12" at he widest point and only 134mm/5"at the bottom
Length 860mm/34"
Height 342mm/13.5"
Displacement close to 16 litres
I am presently pricing up propellers for the tug, in this instance is a 90mm RH blade M5 thread. I am finding it hard to find suppliers of propellers of a good enough quality though. the size is not a problem but I would prefer one with a shallower pitch if possible as I don't want it to be a speed boat. its a high thrust slow speed boat... any ideas?

Regards
Matthew
UPDATE - 5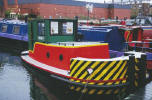 I am Now on my next project a build of a bantam tug I have 6 A3 sheets patch-worked together to make up a photocopied plan. this I am transferring to AutoCAD to enable me to build up bulkheads from sections in the drawing
more later.



UPDATE - 6
This is the nearly finished model. weighed down by 10Kg lead shot. Top tip for balasting boats. mix in a suitable container a two part epoxy i used 30min Z-Poxy in squeezy container add lead shot and keep stiring. epoxy will go a long way. you are only coating the surface of the shot.. when sufficient has been mixed it can be put in the model and tapped down.. level. the model weighs in at 17Kg.
UPDATE - 7